The SATE Exterior Thermal Insulation system consists of placing thermal insulation on the exterior walls of a building. This technique improves the overall thermal performance of the building and thus enables substantial energy savings.
It combines the use of a thermal insulating material with a decorative finish coating. It It is suitable for both new construction and rehabilitation. And provides extra durability to the façade, maintaining the breathability of the building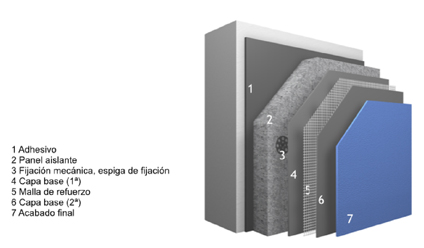 Depending on the insulating material, the most common solutions are:
• SATE-EPS: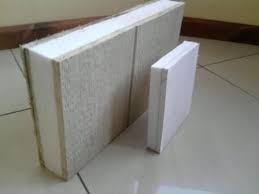 It is the best known and most used solution on the market. It consists of fixing an insulating panel of expanded polystyrene to the façade by means of an adhesive mortar and the use of mechanical anchoring. . The panel is then coated with a mesh-reinforced mortar and finished with a decorative finish, generally using an acrylic mortar. It is a waterproof and breathable system.
SATE-EPS-G: With expanded polystyrene plate with graphite.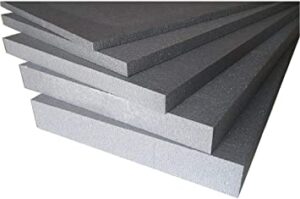 Very similar to the previous one, but using expanded polystyrene plate with graphite.
SATE-MW. mineral wool.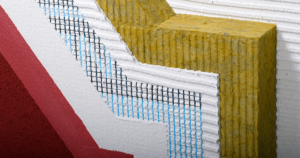 The use of this type of insulation (mineral wool) enhances breathability and provides an acoustic improvement on the enclosure. Therefore, this solution is very useful for the rehabilitation of buildingsin areas with high noise pollution, such as an airport.
SATE-XPS with extruded polystyrene panel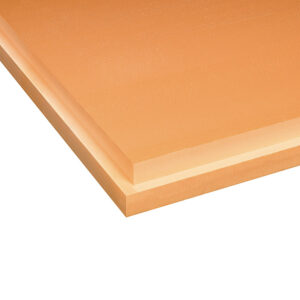 In this case, the material used is an extruded polystyrene panel. It is used above all in the lower parts of the facades, due to its low water absorption and its resistance to abrasive effects due to its proximity to the ground and the humidity present in the area.